Jo Vaughan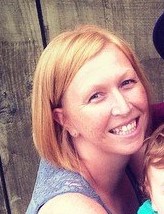 How did you hear about Millie's Trust?
I heard about Milllie's Trust through social media.
What made you want to get involved with Millie's Trust?
After taking a career break to concentrate on raising my two boys, I decided it was time to return to (paid) work. Having spent the majority of my career in the corporate world, I felt strongly that I wanted to find a more personable role in an organisation that made a broader difference beyond big business. Working for Millie's Trust is everything I was hoping for and more!
What is your background?
My first role was a Conference Coordinator in Manchester, this led onto Event Management and then I moved into Procurement for the FMCG sector.
Tell me something interesting about yourself.
My husband and I lived in New Zealand for 9 years and both our boys were born there, making them Kiwi's. I'm a keen sewer and baker when I get chance and I would love to settle down next to the ocean one day