Paul Moreby
How did you hear about Millie's Trust?
I have been part of the Millie's team since May 2014. I was fortunate enough to be recommended to Jo and Dan by another training provider. I am immensely proud that Millie's have selected me as part of their team to deliver training for such a high profile and professional training provider.
What made you want to get involved with Millie's Trust?
No brainer! Absolutely heart-breaking story. Being a father of four daughters myself I can only imagine the pain of losing a child. We share the same stance, that First Aid is a life skill that everyone should possess and there should be no financial barriers to accessing it. I have absolutely no doubt that countless lives will be saved in the future as a result the work that Millie's do.
What is your background?
I served with the British Army for 15 years. I served in most parts of the world involving both military conflict and peace keeping operations. On leaving the Army I spent a number of years running a Diving school in Cyprus and working the winter months in the Red Sea as a Scuba diving instructor. I also spent time working in the outdoor industry as a Kayak coach. I have been teaching various first aid courses for well over 20 years and I can honestly say I am as enthusiastic now as I was on my first course, I absolutely love my job.
Tell me something interesting about yourself.
Love camping and being in the great outdoors, kayaking, hill walking, cycling…anything that my dodgy knees will allow me to do! Being self-employed allows me to take all the school holidays off. So gives me plenty of quality time with my two youngest girls. It's fantastic being able to watch them grow and develop, sadly something I missed with my two eldest as I was always away somewhere with forces.
My company info
I am a First Aid training provider called Top2Toe Training and deliver the full suite of First Aid courses including FAW, Paediatrics, Forestry, Police and Custody courses.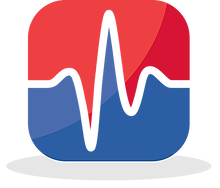 Please note that all Millie's Trust Courses must be booked directly through Millie's Trust Head Office
or call 0161 485 1321