Millie's Trust First Aid Kit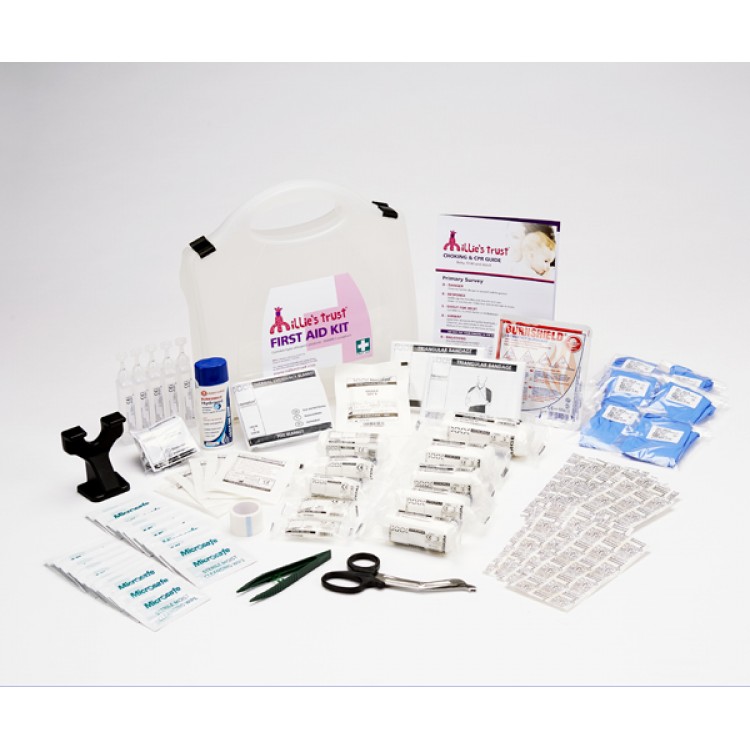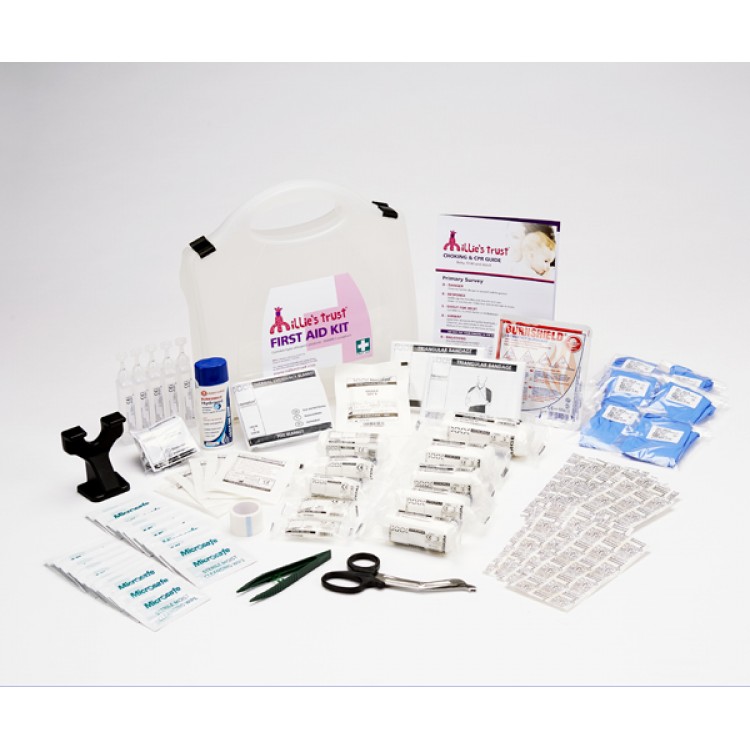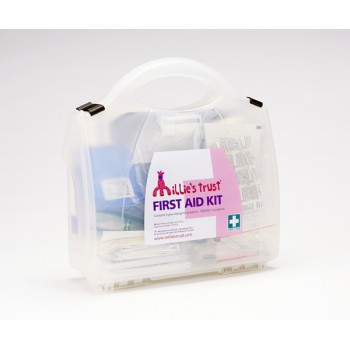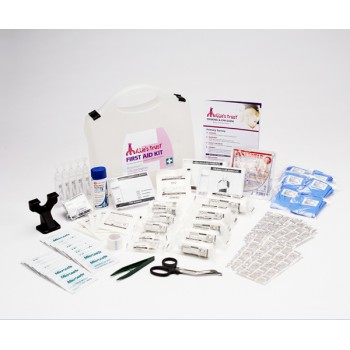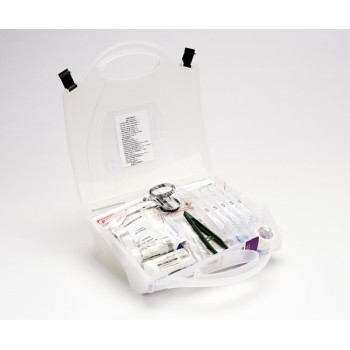 Description
Millie's Trust official First Aid Kits are NOW ON SALE!!
PLEASE NOTE WE CURRENTLY HAVE A 3 WEEK DELAY ON DELIVERY DUE TO LIMITED STOCK
Millie's Trust First Aid Kits are BS8599-1 Compliant as a small work place first aid kit which also makes them perfect for your home.
As well as the standard contents - we have also added extras included for Paediatric use
Each First Aid kit comes with a handy Choking & CPR guide. 
The kit includes the following:
Clear Branded Millie's Trust First Aid Kit Box
Conforming Bandage 7.5cm x 4m x 1
Non-Woven Triangular Bandage x 2
Burnshield Burns Dressing 10cm x 10cm x 1
Sterile Eyepad Dressing x 2
Sterile Finger Dressing x 2
Large Sterile Dressing x 1
Medium Sterile Dressing x 4
Low Adherent Pads 5cm x 5cm x 5
Sterile Eye/Woundwash 20ml x 5 Pods
Emergency Foil Blanket x 1
Sterile Gauze Swabs 5cm x 5cm x 1 Pouch of 5
Large Nitrile Gloves x 6 Pairs
Burnshield Hydrogel 50ml x 1
Microporous Tape 2.5cm x 5m x 1
One Way Valve Resusciade x 1
Washproof Sterile Assorted Plasters x 40
Sterile Saline Wipes x 20
Paramedic Scissors 5 Inch x 1 Pair
Green Plastic Disposable Tweezers x 1 Pair
Black Wall Bracket x 1
Safety Pins (Bag of 6) x 1
Millie's Trust Leaflet x 1
From
£22.00
(inc. VAT)
£22.00
(ex. VAT)