Pioneer Digital Solutions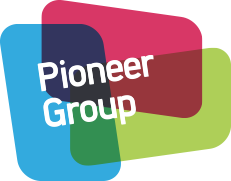 Pioneer Digital Solutions have supported Millie's Trust since 2013 and their continued support is very much appreciated by everyone in the Millie's Trust team.
The first ever time they helped us, they franked hundreds of envelopes for us when our original pin badge came out as we were very small at the time and never expected such demand in our orders, they turned out to be our saviours that week.
They have continued to support in various ways since and this includes supplying and fitting screens, speakers and projectors into our new office in 2014 meaning that our electrical screens all look very professional in our head office.
In 2015, they continued their support by having our logo installed on their vehicles that travel all over the UK, so if you see one of their vans with our logo, please do give them a wave!
Most recently, they have supported our Millie's Millie's Madness by hosting "Pink Friday" in Millie's honour in her anniversay month of October.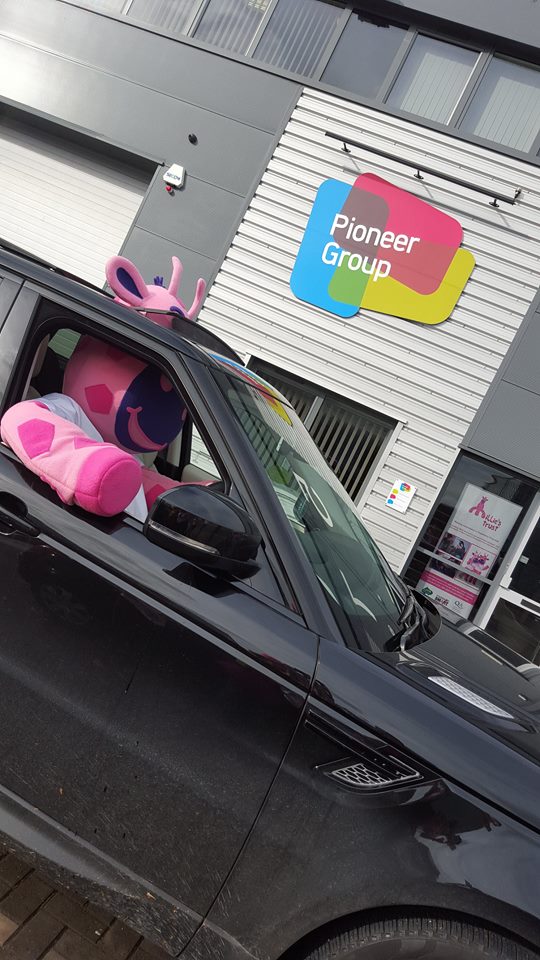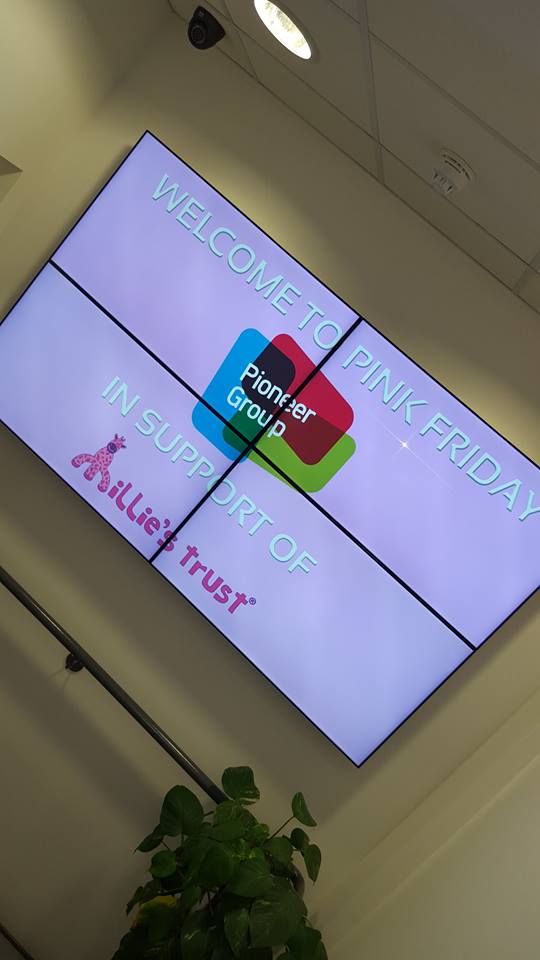 Here at Millie's trust, we would like to say well done and congratulations to the whole team at Pioneer as they recenty won the Busniness of the Year £1-£5m catergory at the Stockport Business Awards.