Steroplast

Steroplast Healthcare have helped us hugely over the past 18 months and they continue to support our work in various ways and we hope to have their support for a long time to come.
Steroplast very kindly helped us to develop our first aid kits which you can see here and we had lots of fun in the design process for them. The success of the first aid kits has led to us releasing a smaller first aid kit, a refill pack and various other products to raise funds for Millie's Trust.
They recently took part in the Childcare Expo in Manchester and invited Millie's Trust along as part of their team and we had a fabulous 2 days working togther in Trafford, how great does the stall look!?!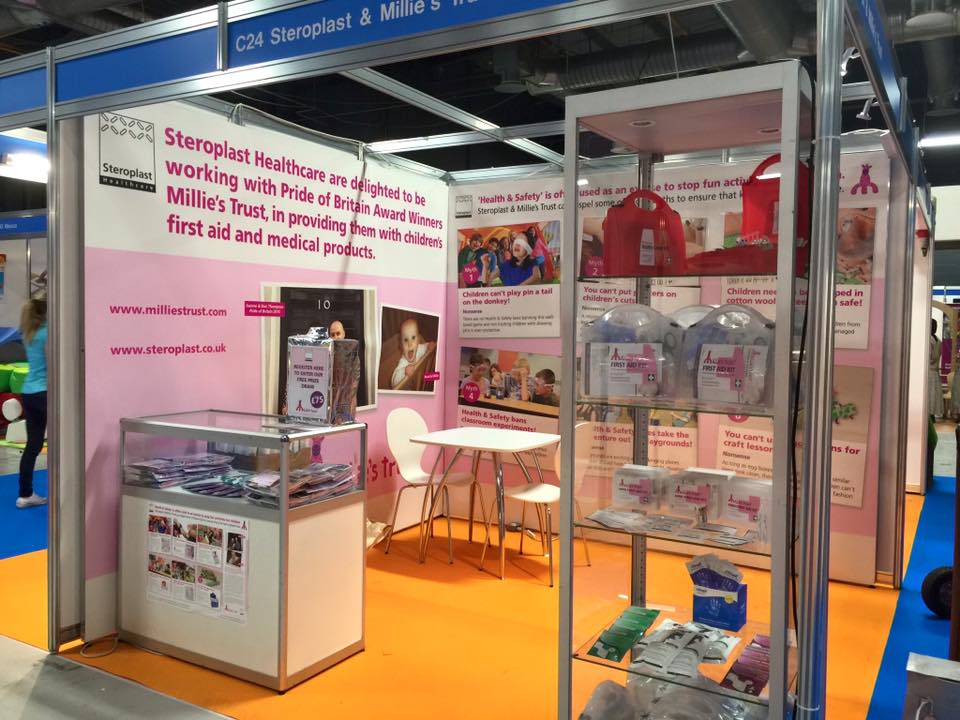 As part of the show, they also designed a "Myth Buster" poster for nurseries and childminders to display on their premisies, if you would like one to be sent to you, let us know by leaving your details here.
Watch out for more information and products coming soon!